Links on the Sites

The Sites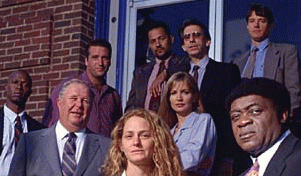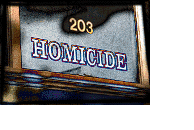 Production Office:
Homicide: Life on the Street
1701 Thames Street
Baltimore, Maryland 21231
phone (410) 675-1075
fax (410)-675-8272




NBC email address for H:LotS



Original NBC Homicide Site From Archive.org. (DR)



Homicide Postmortem The Baltimore Sun's tribute to Homicide.



UFO's, JFK, and Elvis Random House's Richard Belzer book site.



The Best (Damn?) Police Drama On Television Was On Court TV.



Anatomy of a Homicide Web Site WGBH/Boston's site devoted to the Homicide documentary. More...here.



Homicide: Life on the Street Barry Levinson's newly-updated Homicide pages from The Levinson/Fontana Company web site. Additional pages for awards, links, cast, production notes, and photos.



The Tom Fontana Collection Buffalo State profiles Tom Fontana and the special collection of scripts at the school.



The Official Tom Fontana Web Site Diary, scripts, news links. (JFC) See the Author's Notes page about the Colors episode of Homicide.



Pat Moran & Associates Homicide casting director Pat Moran's commercial web site. Credits and projects. Check out The Wire casting information.




Total TV Top 10 | Homicide Total TV's take on what the Top 10 H:LotS web sites are, prefaced with a good description of the show. Their Total TV Top 10 page leads you to their picks of the best web sites for other TV shows.



Homicide: Life on the Street (a Titles and Air Dates Guide) Dennis Kytasaari. Invaluable. By clicking on a title you will be taken to the "Episode Guide" (next listing below) where you will see guest cast credits and a description of the episode.



Homicide: Life on the Street (an Episode Guide) Dennis Kytasaari. Cast credits and episode descriptions. Click on a name and you will be whisked to the person's Internet Movie Database filmography. There are a lot of good H:LotS sites, but you are not going to find one more lovingly and professionally attentive to detail.



Episode Descriptions Robert Ewing's episode mini-guide covers Season 5 and 6.



"Homicide: Life on the Street" (1993) Internet Movie Database H:LotS site with cast, crew, and guest star listings and bibliographic links.



Homicide: The Movie IMDb Page for the TV movie.



H:LotS alt.tv.homicide FAQ Jason Lempka - Contains Vince LaMonica's dated but, at the time, complete FAQ (Frequently Asked Questions).



Homicide: The Best Damn Show on Television Amanda K. Paulette - Neat, clean, visually appealing site with a metric ton of excellent publicity photos. Also has links and, very importantly, Amanda stores John Landbeck's WELCOME TO THE MINI-FAQ FOR ALT.TV.HOMICIDE Also known as the Newbie FAQ. Read this before you contribute to:



The alt.tv.homicide newsgroup Don't you dare pop in here with questions before reading the Mini-FAQ immediately above...



Riot Chicks Central Command Kim Dumke - Hottest H:LotS site going these days. A great time sink of interesting and amusing material. It also contains the a.t.h FAQ for Dumb Clucks, which is recommended reading whether or not you'll admit to it that you are one, and is definitely worth reading before posting to the newsgroup.



Jim King's "Homicide" Board Web Site Photos, Jim's article What Is The Board?, an article entitled Why Fans Do It Better by Cathy Taylor from the 9/16/96 issue of Mediaweek magazine, links, plus Jim includes the current Board from the NBC websodic "Second Shift." But the heart of this site is still the status of the bulletin board listing all assigned cases of Lieutenant Al Giardello's shift, plus all The Boards from previous years, making the site a historical record of the show. As an added bonus, The Case Files on the site now link The Board to descriptions of the murder cases. And The Board is also available on the web at:

The BOARD, Web Style



Welcome to Homicide: Life on the Web Jason Lempka - Beyond the fictional intro there are sections for News (the latest stuff), Show Info (links, The Board, the characters and who they're based on and what's happened to who they're based on, old FAQ/new FAQ, and all other manner of good data), Book Info (everything you need to know to make you want to read the book), Fan Stuff (there's just too much good stuff in here to describe), Site Info, and Links (which spins you here). It's a wonderfully vast time sink of information for the Homicide devotee.



Homicide Katie Conley - Sound bytes, many pictures, articles, music list, book related matters, fan fiction, favorite lines, misc. goings-on data, links. Perhaps my favorite H:LotS fan site, and specially recommended to you.



The Box...A Homicide: Life on the Street site John Bobby - The Homicide Glossary (a valuable reference), Homicide Photo Gallery (excellent screen captures and collages), Homicide Store, Homicide: The Movie Photo Gallery, Homicide/Baltimore Links, and the famous Homicide: Life as an Extra. Hard to believe this site just keeps getting better and better. Very much recommended.



Loryn's 11 Cents Loryn Cearley - Descriptions of the book, the show and its characters, each detective's most memorable case, and other misc. data plus a lots of pics.



EROMITLAB Erik Kosberg - H:LotS quotes, a FAQ about the families of H:LotS characters, Top Ten list of reasons that people don't watch H:LotS, "Homicide: The Next Generation," and an excellent morph of the H:LotS cast members.



BobTard's Trip Report Bob Chase (aka BobTard)'s trip report on 5/96 H:LotS fan convention in Baltimore.



Land of Schlock: The Homicide Drinking Game Michaela Schlocker - Probably written during rerun season.



Land of Schlock: HLOTS Sounds Michaela Schlocker.



Dou-Yan Yang's Homicide Page Cast list, show description, links.



Body Count: A Homicide Fan Page Garrett Shields - Contains The Case Files. Graphically impressive site. "A comprehensive index of significant deaths investigated by the H:LotS detectives" which is very well done and getting more complete all the time. Also has sections for fan articles and character photos & information.



Denise's Homicide: Life on the Street Page Denise Perkins - News & notes, summary reviews of some episodes, links.



The Aquarium Laurel Krahn - Well-designed site is a review and appreciation of H:LotS, with links and pics.



Laurel's Partners Page Laurel Krahn - Contribute your ideas to the partnerships of Homicide.



Why We Hate Tom Fontana Laurel Krahn's new site. I guess Tom's wish has finally come true.




Homicide: Scripts On The Street Laurel Krahn's new script site.



Movie Publicity Photos Available January 31, 2000. Official NBC publicity stills from the movie including cast photos and location shots. (LK)



Cop TV Shows The Mining Company's site, with guide Greg Baerg, for information on all police-related TV series. Excellent articles and interviews related to H:LotS can be found here.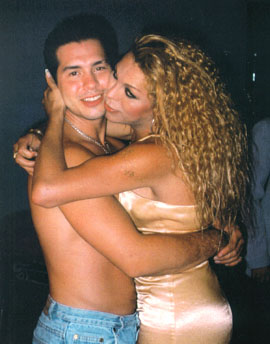 We hate HOMICIDE's Paul Falsone page Robert Postuma - Rob figured that H:LotS' new detective, Paul Falsone, deserved his own page. Here it is. Read and write Falsone Hate Mail to the HATE MAIL to Falsone: A "Homicide:Life on the Street" Appendix page. Contribute to the Top 10 Reasons We Hate Falsone list. Catharsis is good...



Jon Seda's Fun House ...and now for something completely different. At this point it's important to note that Paul Falsone and Jon Seda are not the same person. The eyes have it.



The Official Jon Seda Web Site News, biography, filmography, photos, Dear Jon, fan club, links.



The Homicide Archives Sugaree/Becky Marie's page of links and screen grabs.



Baltimore's Finest Anthony Choi. Comprehensive info, famous rumors page.



Natalie's Greatest Show On Television FAQ, trivia test, survey, detective's notebook.



Neal's Ultimate H:LotS Home Page Pictures, news, a survey and more.



Homicide: Life on the Net Tim Grossner's discussion board and RealVideo clips.



Miriland Beth Wilson. Impressive web site design. Homicide sounds and links.



Homicide Picture Gallery Ashley Cathleen Crowe's extensive picture site.



Homicide And Law & Order Actors Ashley Cathleen Crowe's new site.



Homicon '98 Web Site Pictures and accounts of the annual get-together.



Homicide: Life on the Street Erik Arneson. Show summary and discussion board.



Homicide Photos Ken's digital camera photos of Homicide, currently featuring a photo of Jon Seda in his Falsone persona.



Homicide: Life on the Street From Great Bear. FAQ's, photos.



Homicide: Life on the Street David Cantwell's Homicide page. New screen captures.



Rod's H:LotS Stuff Rod Unks imagines some potentially interesting H:LotS crossover episodes, and offers up a couple of background wallpaper collages.



The Squadroom At Fell's Point Joe's episode reviews and commentaries.



Bug's World of Wonders Bug, aka Dennis, NBC's promo maven for Must-See TV in Homicide's heyday, has a site featuring a personal profile and some of his promos. Click on Bug's Handiwork and download the featured multimedia promos. Original site...here.



Three Men and a Box: A Cinematic Analysis of Homicide: Life on the Street Film class term paper from April, 1999, by Beth Platt. Technical and artistic analysis and screen captures from Three Men And Adena.


NBC Commits Homicide Jimmy Aquino's tribute to Homicide.



Save Homicide Kevin Kearney's site about the efforts to save the show.



Indalia's Box From Indalia. Photos and links.



H:LotS From Jan. Photos and links.



Highest Calling From Tipster at Critterhaven. News articles and links.



Homicide Meets Pinky And The Brain Luna's parody page.



An Editorial By Dorothy Swanson from Viewers For Quality Television. 1999 VQT Noms...here.



Ozicide Bobby Ace's list of Homicide and Oz crossover actors.



Adventures In Baltimore Ashley's trip to Bawlmer.



A Homicide Retrospective Joe Weiss' episode commentaries, critics' quotes, most dramatic moments, and featured urban legends.



The Coffee Room Thomas' tribute site. Cast, credits, acronyms, who-dunits?, pictures, forum, and poll.



Homicide: A Retrospective Gator's tribute site. Cast, credits, episodes, interviews, pictures, links, Homicide oddities, scripts, and the alternative universe of H:LotS.



The Bawlmer Scrapbook Amantari's Homicide site. Pictures, words to live (or die) by, favorite stories, links, cop show lane, show and tell, and watching the detectives.



Homicide: Life on the Street Virtual Postcards Kay's Homicide e-card site. The Secor Files Free E-Cards...here.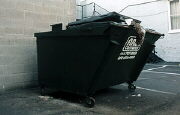 Baltimore In June: A Pictorial Japanese tourist Taro Yamamoto celebrates Baltimore and Homicide with some excellent pictures. The text takes a different skill (and font) to read. Be sure to click to all 5 pages. (John B)



Ho Ho Homicide! A slightly off-center Homicide Christmas site, featuring the ultimate H:LotS Christmas gifts, "eBay" collectibles, naughty or nice?, and a piece of fanfic called Fruitcaked.



Jumping The Shark When did Homicide start downhill?



The Mirror Shot In Black And Blue Chuck Watt's new site, with screen captures of the famous scene. (CW)



Homicide FanListing



Munch Junkies A tribute to DEE-Tec-Tive Munch from Aphreal Star. Quotes, photos, links, fan fiction. (AS)



A Clark Johnson & Meldrick Lewis Tribute Site From Aphreal Star. Filmography, character profile, quotes, pictures, links, fan fiction. (AS)



Meldrick & Mikey From Aphreal Star. Photos and dialog.



Pat Moran & Associates Homicide casting director Pat Moran's commercial web site. Credits and projects.



Edge Of Nowhere Homicide Site Photos, multimedia, plus features on the Box, the Board, the victims, the cast, and the crew.



Sunshine's trip To Balmer Photos and descriptions.



Law & Order: Special Victims Unit NBC's official site.



Law & Order: Special Victims Unit USA's official site.



Law & Order: Criminal Intent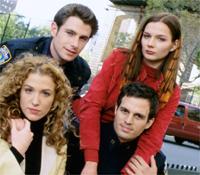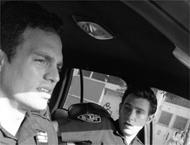 The Beat The web site for the UPN show from Levinson/Fontana. (KP)



The Beat The show page from The Levinson/Fontana Company.



Tube Talk WordSmith site from Ben E. Smith High School of Greensboro (NC). Features "Pembleton: A man in a predicament" by David Bulla.



Squirrel Boy Records Former home of Love Riot, the band that's been featured in several Homicide episodes, including The Subway. Check out the press releases and their music from this home page.



Love Riot Official home page for Love Riot, the band from Baltimore featured on Homicide.



Big Lazy Official home page for Big Lazy, the band featured on the Homicide episode The Wedding as Lazy Boy.



The Wire In France with episode descriptions, news, lyrics, message boards, transcripts, and links.



Homicide France Marc's new site for the show featuring, cast/producer descriptions, videos, and a forum.



Save The Wire from Ashley Morris. (Ashley M) More from E! Online, Creative Loafing Atlanta, Confessions, and Off Wing Opinion.


Homicon Web Site Links...



HomiCon 2006 November 10-12, Fells Point, Baltimore, MD.


HomiCon 2005 October 14-16, Fells Point, Baltimore, MD.


HomiCon 2004 October 22-24, Fells Point, Baltimore, MD.


HomiCon 2002 October 25-27, Fells Point, Baltimore, MD.


Homicon '99 Newly updated! New accounts and photos!


Homicon '98


Pattern's Homicon '98 Photos



1998 Homicide: Live Photos 2/14/98 from Maddie.



1999 Homicide: Live Photos March 7, 1999, from Maddie.



Homicide: Life on the Street Set Visit November 12, 1998, Susan Garrett.



Pam's Excellent Adventure In Baltimore Pamela Rose.



Homicide: Life on the Street ring Mariel Foster's H:LotS Web Ring.

Baltimore Links...



Fells Point is the official site of the Fells Point neighborhood.


Encore Baltimore provides an outline of Fells Point, featuring a map.


Exploring Baltimore At Night The Washington Post's take on Bawlmer's night life.


Baltimore Photos Greg Marsh and Madelaine Burgess. Nice City Pier photos.


Baltimore Photos Ken's photos of Baltimore, including a shot of the City Pier.


The Waterfront Homicide's Fells Point bar.


Actor Links...



New Andre Braugher Fan Site


The Unofficial Andre Braugher Page


Andre Braugher People Profile


Kyle Secor Official Site


A Kyle Secor Home Page


A Very Clever Plan: A Tribute To Kyle Secor


KylePhiles - unofficial Kyle Secor fan site


Endsville and Kyle Secor fan site


The Krewe of Kyle


Kyle Secor


Sadhu, Baylissimo


Clark Johnson


Richard Belzer


Richard Belzer profile


Munch Junkies


We hate HOMICIDE's Paul Falsone page


A Jon Seda page


Jon Seda's Fun House


The Official Jon Seda Web Site


A Jon Seda Links Page


The Daniel Baldwin Website


Baldwin Brothers Website


Melissa Leo Official Site


Melissa Leo Fan Site


A Tribute To Melissa Leo


A Reed Diamond Home Page


Snarky Naggee: A Website Devoted To Reed Diamond


Society For The Protection Of Mike Kellerman


Mike Kellerman, Thrilling Detective


Reed Diamond: A True Gem


Michael Michele: The Unofficial Webpage


Brodie Man : A Max Perlich Page


Jess' Zeljko Ivanek Page


Zeljko Ivanek


Erik Todd Dellums


Steve Buscemi People Profile


Vincent D'Onofrio


Chris Meloni


Lee Tergesen


Luis Guzman


Joe Hansard's Homicide Page


Ginger Lynn Jay's Homicide Page


Bob Lau's Homicide Site


Conrad Karlson

FanFic Links...



11 Cents: Homicide Fan Fiction This well-designed site describes a mailing list for reading and writing H:LotS fan fiction, and has links to completed stories and to a Kyle Secor web site, an excerpt from Jerome Preisler's third Homicide novel, White Butterflies, and Karen Monroe's interview with Bob Lau the actor who plays the Process Server on Homicide.



2001 Fan Fiction Contest


2002 Fan Fiction Contest

More Homicide Fan Fiction Ahead...CAUTION: Many FanFic Stories are for mature readers only!



Schism


The Secor Files


Starstorm


Brenda Antrim's Homicide/Sentinel Crossover


Waterfront Nights


Apocrypha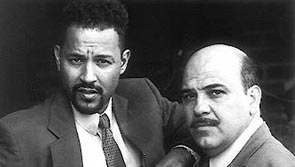 Links and HTML regularly checked using
This web page is validated as HTML 4.01 Transitional compliant
© 1998-2006 Borderline Productions. All rights reserved.